In the battle to keep the corridors open and cut costs, retail stores are embarking on new business ventures and employing new strategies — two-way radios have played a major part in this shift. Two-way radios have been in the market for decades, and with technological growth, as well as the shift from analog to digital, they've brought a whole new experience to the retail industry. If you manage a store, consider these 5 ways two-way radios could help your business - also view suggested walkie talkies for your business.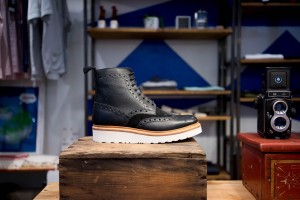 Instant communication To connect from floor to floor — or in many cases the same floor but different areas — there is a need for a reliable and efficient communication system. Two-way radios provide a high-quality reception and increased operational range that works for any retail space. With instant communication between managers and employees, response time is quick, increasing productivity. Instead of physically locating a staff member, activities such as cleanups, price checks or other inventory issues are flawless.
Enhanced safety and security Two-way radios provide security personnel with a reliable tool that allows them to quickly respond to concerns such as theft, disruptions and accidents. Management also has a strong safety and security monitoring platform to communicate with relevant security and maintenance teams. This includes alerts and tracking systems incorporated in digital radios, which record all details in each communication channel. Time and positioning, including voice and data traffic, are monitored with the latest radio devices. These can also be linked to CCTV monitoring sites and police stations to reaffirm safety and security of both shoppers and staff.
Cost-effective, durable and reliable communication In contrast with cellular phones and other communication devices, two-way radios are considerably cheap. And aside from being mobile, radios are reliable and can withstand the extremes various weather conditions. Depending on the size and structure of a retail establishment, different gadgets are available for increased efficiency. Single-channel radios may be ideal in most situations, but multichannel options are also available if there is a need for several groups to be connected. Separate communication channels facilitate privacy for staff members.
Better shopping experience Issues of health, safety, and security are appropriately dealt with once the establishment incorporates two-way radios as part of its communication system. To improve the atmosphere in the busy retail environment, radios provide shoppers with much-needed coordination among staff members, facilitating faster and easier responses from staff.
Variety of models and accessories In regards to the size and needs of a retail store, two-way radios provide a myriad of models and accessories. Current trend innovation trends have introduced a number of steadfast accessories that work with radio technology. The use of GPS monitoring software, panic buttons, shop-watch schemes, as well as body-worn cameras, has increased the level of operation and security within retail environments. These developments have transformed many retail stores to safe and secure spaces for shoppers.
From store management and stock controllers to security and other staff members, two-way radios long proven their significance in the retail sector. Teams are now communicating discretely and effectively to ensure operational stability. Whatever the size and type of retail operation, two-way radios offer fully-scalable solutions, featuring both digital and mixed (analog & digital) modes, which can apply in almost any retail environment.
Make sure to visit TechWholesale.com TODAY to find the right radios for your business!