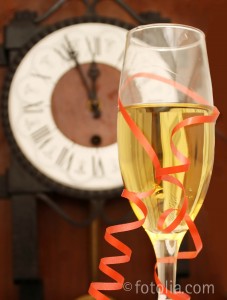 New Year's Eve is almost upon us and you know what that means: it's time for celebrating!
During this time of year, it's typical to see businesses, clubs, and even whole communities put together events to celebrate the coming of 2011. So, if your community is putting on a First Night or New Year's Eve celebration, be sure that you have a set of two way radios on hand.
If you're helping to work, organize, or set up the event, two way radios can be a big help in communicating with other staff members as they decorate, move tables, put up signs, or do anything else in preparation for the big event. Helping with parking? Radios can assist with that too as you work with your lot attendants to find space for event attendees. Working with catering? Two way radios let you communicate with the kitchen in a flash.
If you're attending the New Year's Eve event in your community, be prepared for LOTS of people. Huge crowds are the norm on New Year's Eve so having a set of walkie talkies at your side can make it simple to meet up with other members of your party. Find out their location, alert them of a change in plans, or even just wish them a Happy New Year when the clock strikes 12. Either way, you'll have a great time and will still be able to stick with other members in your party.
Kick off the new year right with a set of two way radios from TechWholesale.com. They're absolutely an event essentials!