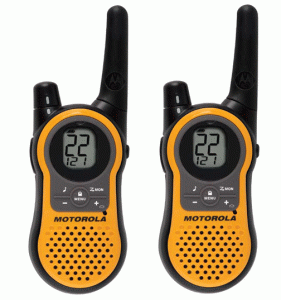 When you invest in a set of walkie talkies, it's important to know that you're not just investing in something that can help you communicate today. You also want your radios to help you communicate tomorrow…and the day after that…and the day after that…and so forth. Here are some tips for making your two way radios last:
1.) First off, always read the owners manual. Knowing how to use a device properly is the first step toward great care. Check online for instructions, read the manual, or even call up the manufacturer if you have questions about how to properly use your radio.
2.) Check the owner's manual for cleaning and maintenance instructions. Every radio will be different and depending on the environment in which you use it, your radio will need a good cleaning from time to time.
3.) Take care of your radio's internal components by never blocking the ventilation areas of your electronics. When heat can't escape from your device, it's more likely to do damage.
4.) If you can, keep your radio in a carrying case or protective holster. Trust us - a small investment now can make all the difference later.
5.) Try to keep your radio away from water if possible and only use weatherproofed radios in harsh environments. Remember - y0u need a radio that's well suited for the environment. Don't try to substitute something cheaper.
What other tips do you have for keeping your walkie talkies working their best?