Two-way radios are the perfect solution for that camping trip that you've been planning. They're especially effective when you have a large group of people that will need to stay in touch with one another. Whether you're planning a family reunion camping trip or hosting a summer camp for the kids, two-way radios should be part of your plan.
But what else do you need to know? Well, you're going to have to keep everyone fed! Here are some of our favorite tips for camp food. Call all of your campers in on your two-way radios and gather in the mess hall for some great eats!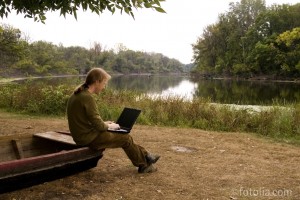 In order to keep things running smoothly, you'll want meal preparation to be quick and easy.
You'll also want the food to be as nourishing and filling as possible. We know how easy it is to work up a big appetite while camping!
All of the food should be easy to pack and travel well. You never know when you might go hiking. (Two-way radios are super helpful on hikes!)
Make your camping trip easier by trying to use a minimal number of pots, pans, and utensils. This way you'll spend less time washing dishes and more time having fun.
Eat right, have a good time, and use two-way radios for the best communication on your next camping trip.