We usually spend our time talking about the ways that our two-way radios can help streamline the workflow in your business. But how about something a little more fun? Two-way radios can be a great safety addition to any summer camp operation.
Summer camps are great because they let children develop skills and spend some time in a different environment. They can make new friends, learn new ideas, and just grow as individuals. If you're planning on running a summer camp for kids, it's important to remember that their safety is going to be in your hands. With a great staff and a network of two-way radio communication, everyone will be safe, accounted for, and having a great time.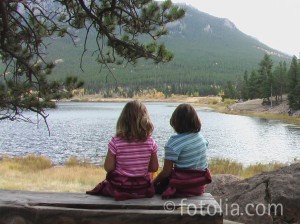 A bit about summer camp staff
The right staff can help your campers extend their horizons and develop while they're having a good time at your summer camp. A good summer camp staff understands their job descriptions and takes the opportunity seriously.
It's important to make sure that your staff all have the children's safety at heart. This means that your staff members should be certified in both First Aid and CPR. Should anything go wrong, everyone needs to be in communication. That's where your two-way radio system comes into play.
Additionally, two-way radios are a great way to keep the kids in check. You can post a staff member outside each cabin during nighttime hours to ensure that the campers stay where they're supposed to be. Equip the staff with two-way radios to ensure that everyone is on the same page.
Keeping kids safe at summer camp is one of the most important things you can do when you're in charge of the operation. And Tech Wholesale can help you get the right equipment.