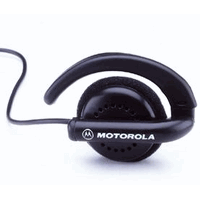 Stuck on what to get that gadget lover on your shopping list? Well, let TechWholesale.com help with these 10 ideas for gifts (and stocking stuffers) for those who love to use technology:
Walkie talkies! These are a practical gift that any gadget lover can appreciate.
Rechargeable batteries or battery packs. Any gadget guy or girl knows that one can go through batteries pretty quick. Make their holiday season bright by stocking up on batteries they can use with their favorite tech toys.
Car chargers/portable chargers - for powering up those gadgets on the go!
Electronic cleaners. Think microfiber cloths and safe solutions for wiping down and keeping those electronics clean.
Cases. Does your gadget guy or gal love MP3 players, digital cameras, or other portable goodies? Make sure that they're protected with a cool case!
Hands-free devices. Want to give your gadget lover a better way to use the device? Include hands-free accessories in your gift.
Screen protectors. These are self-explanatory and can be used on a wide variety of devices.
Gift cards for downloads. E-reader owners, MP3 player listeners, and even Photoshop junkies will love having some extra cash on hand to add to their techie devices or software. Indulge them!
Docking stations. These can be pricey depending on the device, but they make for a great gift.
Spare cables. If you've ever owned a digital camera or a music player, you know it can be easy to misplace the cables. Get your gadget guru a spare and they'll love you forever!
What are some of your suggestions for gifts for techies?