We love our two-way radios, and we try to incorporate them into our everyday lives. With summertime in full swing, we thought it might be fun to put together a playlist of some of our favorite songs about radios.
When you spend as much time with two-way radios as we do, you just want to sing a song about it! For your next party or get-together, why not have a radio-themed bash? We've got the soundtrack.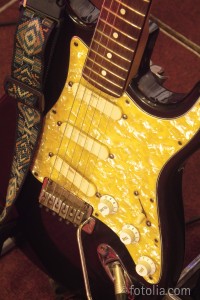 "Baby's in Love with the Radio" – Johnny "Guitar" Watson
"Caravan" – Van Morrison
"Do you Remember Rock 'n' Roll Radio?" – The Ramones
"Heavy Music" – Bob Seger
"I can't Live without my Radio" – L.L. Cool J
"Magic Transistor Radio" – The Beach Boys
"Mohammed's Radio" – Warren Zevon
"On the Radio" – Donna Summer
"On the Radio" – Cheap Trick
"…On the Radio (Remember the Days)" – Nelly Furtado
"Radio and TV" – The Everly Brothers
"Radio Dancing" – Engelbert Humperdink
"Radio Free Europe" – R.E.M.
"Radio Ga Ga" – Queen
"Radio Nowhere" – Bruce Springsteen
"Radio Radio" – Elvis Costello
"Radio Song" – Joe Walsh
"Radio Song" – R.E.M.
"The Spirit of Radio" – Rush
"W*O*L*D" – Harry Chapin
What's your favorite song about radios? Get your friends together with your two-way radios and have a great summertime bash!