In many parts of the country, the Monday after Thanksgiving holds special meaning. It's not because there's an extra day to spend with the family… It doesn't even have anything to do with those delicious turkey leftovers. For many folks out there, the Monday after Thanksgiving is the beginning of hunting season. Here at Tech Wholesale, we have the two-way radios you need to make sure that you stay safe and stay in touch with your hunting party. Before you get out there in the field, there are a few things you need to consider.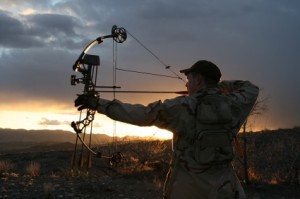 What to look for in a good hunting two-way radio:
If you're hunting in the thick woods or brush, you need to take radio range into consideration. When you're out there, obstructions can weaken the signal and cause dead spots with less powerful two-way radios.
When you're hunting, the last thing you need is a radio transmission scaring away your prey. Many hunting two-way radios work perfectly with accessories like headsets—so only YOU hear the transmission.
There aren't batter outlets available in the field. Look for two-way radio models with a very long battery life to make sure that you don't lose power.
Stay safe out there, hunters! A two-way radio can help keep you on the right track.