There's still some time left this summer to get your crew together and head out for a little bit of fun. If you have multiple vehicles traveling together, two-way radios are a great way for you stay in touch with everyone in your group. It's easy to provide a two-way radio for each vehicle. You'll be able to stay in touch with one another at the push of a button. All of the travelers can be immediately in contact! It's a huge stress saver when it comes to coordinating route changes, stops for food, stops for gas, or to notify the group of any car trouble.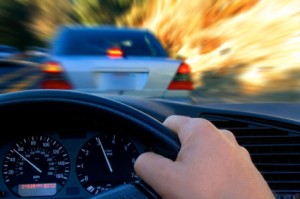 Key features in two-way radios for a caravan
It's easy to be separated on the highway when you're in a vehicle. That's why you need a two-way radio with long range. If one member of your caravan gets stopped at a light, you could pull out of range for many two-way radios. Here at Tech Wholesale, we have long range two-way radios that are perfect for the job.
You won't have power outlets available to you in the car, so you need to make sure the two-way radio has a good battery life.
Since your crew might be new to two-way radio use, choose models that feature Motorola's push-to-talk feature. They're very user-friendly.