There are so many uses for the Motorola two-way radios we carry here at Tech Wholesale. In fact, we firmly believe that virtually every business can benefit from the convenience and ease of two-way radio communication.
Have you thought about how your retail store could use two-way radios to make things run smoother? After all, when your retail store is doing well, it's essential that you keep communication flowing smoothly throughout the entire operation. Imagine how easily you could help your customers if everyone in your store was on the same page.
It's entirely possible with two-way radios.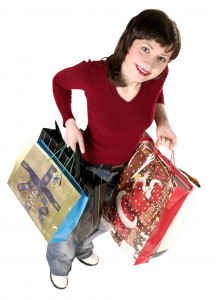 Let's say that your best salesperson is about to close on a really big deal. Unfortunately, the item the customer wants isn't in stock on the floor. What does he do? He quickly contacts his co-workers in the stockroom to see if the item in question is back there.
This is just one of the many ways that effective two-way radio communication can help your business. All in all, two-way radios can help ease the stress of your entire staff. They won't have to run around to get the answers to customers' questions—they can just hit the push-to-talk button on their two-way radio and get the answers that they need.
If you're sunning a successful retail operation, consider adding two-way radios to your game plan.