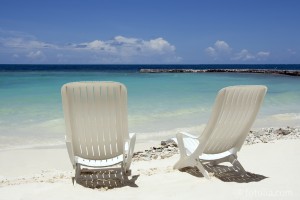 Cruise ships are incredibly large. So large, in fact, that it can seem impossible to find your loved ones while you enjoy all of the ship's offerings. If you're planning on traveling this winter on a cruise ship, you may want to consider taking along a pair of Motorola walkie talkies.
Available through TechWholesale.com at prices that can fit into anyone's budget, our Motorola walkie talkies are a perfect accessory for any traveler. They come packed with user-friendly features, they're super simple to use, and they can easily be taken on the cruise ship with you so that you can radio other members of your party when you get separated. Plus, they can support communications throughout all levels of the ship, so you won't have to worry about losing signal. You'll feel much more safe and secure knowing that your family is right within reach with any of our walkie talkies by Motorola.
Don't pack your suitcase without bringing along a walkie talkie from Motorola.